The BMW i7 is set to revolutionize the world of electric luxury sedans with its powerful performance, advanced technology, and exquisite design. This article delves into the remarkable features that make the BMW i7 a standout choice for those seeking both opulence and sustainability in their driving experience.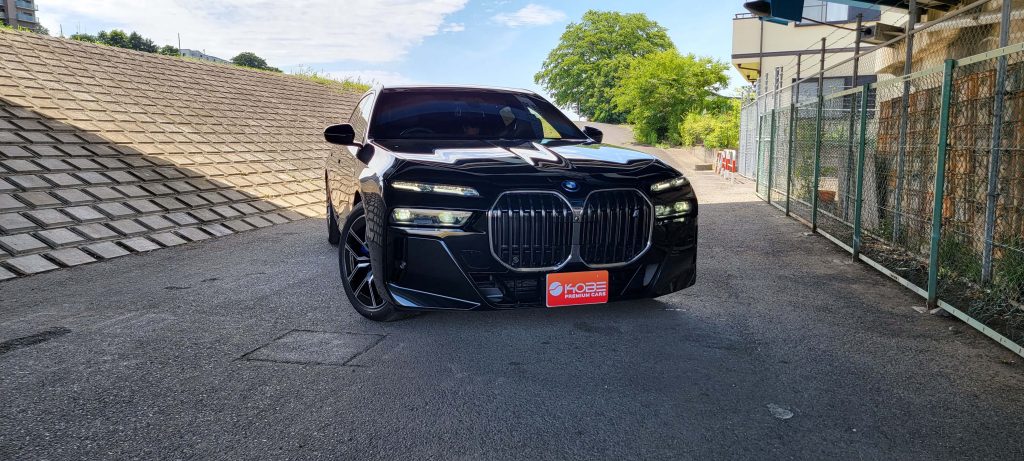 I. Exquisite Exterior Features
Rapid Acceleration: Swift Performance at Your Command The BMW i7 sets a new benchmark for electric acceleration, propelling from 0 to 100 km/h in a breathtaking 4.7 seconds. With instant torque delivery, the i7 ensures a thrilling and exhilarating ride.
Panoramic Glass Sunroof: Embrace the Open Sky Let natural light flood the cabin and enjoy a sense of freedom with the i7's panoramic glass sunroof. Bask in the sunlight, feel the gentle breeze, and enhance your driving experience with a connection to the world outside.
Elegant Lighting: A Dazzling Combination of Luxury and Style The i7 captivates onlookers with its Swarovski Crystal Headlights, a true embodiment of luxury and sophistication. These exquisite lighting elements not only illuminate the road ahead but also enhance the vehicle's exterior design with a touch of glamour.
Stylish Alloy Wheels: A Visual Feast of Sportiness Featuring 20-inch star spoke styling 905 alloy wheels in a striking bicolored black/gray finish, the i7 exudes a sporty and premium aura. These meticulously designed wheels perfectly complement the vehicle's sleek lines, making a lasting impression on every journey.
II. Luxurious Interior Features
Immersive Sound System: A Concert Hall on Wheels Indulge your senses with the Bowers and Wilkins Surround sound system, a symphony of sonic perfection. Featuring 895W, 21 speakers, and a 9-channel surround setup, this immersive audio experience elevates every journey to new heights of auditory bliss.
BMW Theater Screen: Entertainment Redefined Immerse yourself in a world of entertainment with the 31.3-inch BMW Theater screen equipped with Amazon Fire TV. Enhanced by ultra-comfortable seats and high-performance speakers, the i7 transforms your travel time into a captivating cinematic experience.
Executive Lounge Seat: Unparalleled Comfort and Relaxation Luxuriate in the lap of opulence with the i7's executive lounge seat. Designed for ultimate comfort, this seat provides enhanced support, allowing you to unwind and rejuvenate during your journey, no matter the distance.
Advanced Cockpit: Intuitive Technology at Your Fingertips Experience a high-tech driving environment with the i7's advanced cockpit. The 12.3-inch information display and the 14.9-inch control display offer seamless access to a multitude of features and functions, providing an intuitive and connected driving experience.
Rear Door Touch Screen: Convenience Meets Elegance Control the infotainment system, BMW Theater screen, and air conditioning with ease through the elegantly integrated 5.5-inch touch screens on the left and right rear door panels. This innovative feature ensures that rear passengers can effortlessly customize their journey to their liking.
III. Performance and Efficiency Features
Fast Charging: Efficient Power, Minimal Wait Times With its DC charging option, the i7 enables drivers to achieve a 10-80% charge in just approximately 61 minutes. This fast charging capability ensures convenient and efficient recharging, minimizing downtime and maximizing driving pleasure.
Versatile Driving Modes: Tailor-Made Performance The i7 offers a range of driving modes to suit different preferences and optimize performance. From eco-friendly modes designed for increased efficiency to sport